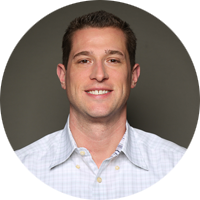 JASON SPACEK
VICE PRESIDENT, COMMERCIAL OPERATIONS, NORTH AMERICA
Jason Spacek is Vice President, Commercial Operations of the North American region providing commercial management of existing customer relationships. He also works closely with Catalent Biologics' business development leaders to support new opportunities across its Madison, Wisconsin and Bloomington, Indiana sites.
Jason comes to Catalent with extensive global business development and commercial strategy experience in the pharma and biotech industry, with a proven record of successfully coordinating sales team performance with operational excellence, maximizing revenue growth, and forging long-term customer partnerships that align with corporate goals and objectives. Previously, Jason was the Vice President, Commercial Operations at Alcami Corporation where he provided commercial leadership and strategic direction across three business units with 25 employees and a global sales team of approximately 50. In addition, he managed P&L accountability through coordination of marketing strategy, business development activities and operational planning to achieve tactical and strategic business goals. Prior to Alcami, Jason spent approximately 13 years at Lonza and held various leadership positions.
Mr. Spacek holds a Bachelor of Science in Microbiology from University of Maryland, as well as a Master of Science in Cell Molecular Biology.