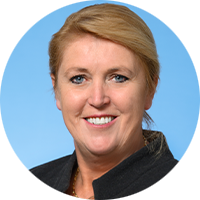 MANJA BOERMAN, PH.D.
PRESIDENT, CELL & GENE THERAPY
Manja Boerman is the President of Catalent Cell & Gene Therapy with overall responsibility for strategy and leadership of the cell and gene businesses. Manja joined Catalent in December 2019. She has held several executive leadership positions at previous companies including President of Aesica Pharmaceuticals, President of Patheon Biologics, President of DSM Biologics and she served as CEO of biotech companies Kiadis Pharma and Regenesance. Manja started her career at DSM and held multiple business development and licensing and technology roles within DSM Biologics. She has over 20 years' experience in the biotech and pharmaceutical industry and holds a PhD in Biochemistry from the State University of New York.