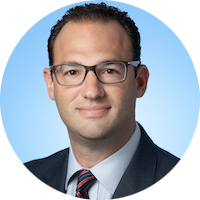 THOMAS CASTELLANO
GLOBAL VICE PRESIDENT, OPERATIONAL FINANCE
Thomas Castellano is Global Vice President of Operational Finance for Catalent, Inc., supporting the company's President & COO, and providing finance partnership on the strategic execution across the company's business units. He is a member of Catalent's Executive Leadership Team and the finance leader and business partner for the company's Biologics business unit. Prior to this role, Tom was Vice President Finance, Investor Relations and Treasurer where he was responsible for optimizing the company's capital structure and educating the investor base on Catalent's growth story. Under Tom's leadership, the company has raised more than $2 billion in the capital markets and doubled its enterprise value to more than $10 billion. He joined Catalent in 2008 to build out the company's Financial Planning and Analysis group and played an integral role in the company's initial public offering (IPO) in July 2014. His role expanded to include Investor Relations and Treasury immediately following the IPO.
Prior to joining Catalent in 2008, he worked with the capital markets finance group at Lehman Brothers, where he held roles of increasing responsibility. He began his career at Cendant Corporation as part of its financial leadership development program and was later promoted into the FP&A group of its real estate division. While at Cendant, he participated in the successful spin-off of Realogy Holdings Corporation in 2006.
Tom holds a bachelor's degree in finance and an MBA, both from Seton Hall University.