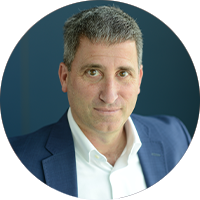 THOMAS VANCOTT, PH.D.
GLOBAL HEAD OF PRODUCT DEVELOPMENT, CELL & GENE THERAPY
Dr. VanCott joined Catalent through the acquisition of Paragon Bioservices in 2019 following 14 years as the President and CEO of Advanced Bioscience Laboratories, Inc. (ABL), a contract manufacturing and laboratory research services company focused on bringing vaccines and therapies from clinical stages to the commercial marketplace. Previously, Dr. VanCott served as Executive Vice President of Operations and Director of Product Development at ABL. Before joining ABL, he held several positions at the Henry M. Jackson Foundation for the Advancement of Military Medicine. He also served as a U.S. Army Captain in the Medical Service Corps at Walter Reed Army Institute of Research. He received his PhD in Physical Chemistry from University of Virginia and a B.S. degree in Chemistry from Dickinson College.