ASGCT 24th Annual Meeting
FEATURED SPEAKER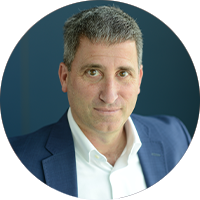 Thomas VanCott, Ph.D.
Vice President and Global Head of Product Development, Cell & Gene Therapy, Catalent
Session Title: Strategies and Solutions for Gene Therapy Development and Manufacturing
Session Date: Tuesday, May 11, 2021
Session Time: 10:30AM – 11:45AM ET
Abstract: The therapeutic promise of gene therapies can be hampered by the challenges of developing a reliable and scalable manufacturing process that will meet regulatory requirements.  The complexities in viral vector manufacturing for gene and gene-enabled cell therapies include addressing raw material supply, developing a commercial-ready process, and having chemistry, manufacturing and controls (CMC) in place early to help avoid issues during regulatory review.  In this session, strategies for addressing accelerated development timelines with CMC considerations and integrated solutions from raw material through commercial supply will be presented.