Leveraging Advanced Tools to Shorten Biologic Development Timelines
Date: 13th April 2021
Time: 3 p.m. BST
Biopharmaceutical companies that are working to bring drugs to patients as quickly as possible look for next-gen innovations that can increase speed and efficiency of biologic development. New advancements in cell line development and process development can improve manufacturing processes for even the most complex biologics.
In this webinar, co-organized with Bionow, experts from Catalent Biologics and 3M will discuss new cell line development methodologies, including new instrumentation, which are enabling complex programs to be performed more efficiently, as well as how the use of novel technologies can enable simplified process intensification for cell culture harvest and downstream processes.
AGENDA:
Improved Methods for Cell Line Development of Difficult to Express Proteins
• GPEx® Boost: Cell line engineering approaches
• Improve titers and cell-specific productivity
• Why GPEx® Boost is faster to clinic
Steven Hager, Ph.D.
Director, Science & Technology, Catalent Biologics
Enabling Process Intensification through Novel Ligand Chemistries and Materials for Next-Gen Biopharmaceutical Manufacturing
• Harvest and downstream process intensification and simplification.
• High cell density culture harvest and clarification using novel fibrous chromatography.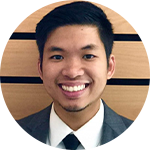 David Chau, Ph.D.
Senior Application Engineer, 3M