Webinar: Overcoming Formulation Challenges for mRNA and High-Concentration Proteins
Date:
Thursday, March 30, 2023
Time:
11:00AM ET
Abstract: In recent years, the industry witnessed new demand for protein delivery and the emergence of advanced modalities, such as mRNA. However, their development is met with technical challenges, including high-concentration formulations, stability and degradation. To address those concerns, optimizing formulation components, including high-throughput analytics methods, automation, statistical approach, and excipient design can help. In this webinar, experts will discuss how to improve the formulation development of high-concentration mAbs for subcutaneous delivery to reduce viscosity, and potentially reduce costs and timelines, and how to overcome current challenges met in formulating mRNA lipid nanoparticles (mRNA-LNP).
Key Learning Objectives:
The benefits of high-throughput analytics method, automation, and statistical approach in the development of high-concentration mAb formulation
A case study for an IgG1 mAb and proprietary, novel excipients to reduce the viscosity of high-concentration biologics
Challenges in formulating mRNA lipid nanoparticles (mRNA-LNP)
FEATURED SPEAKER
Frank Li, Ph.D.
Senior Director of Product Development, Catalent Biologics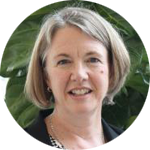 Elizabeth Topp, Ph.D.
Professor, Department of Industrial and Physical Pharmacy, College of Pharmacy, Purdue University
Professor, Davidson School of Chemical Engineering, College of Engineering, Purdue University
Chief Scientific Officer, National Institute for Bioprocessing Research and Training