Pharma Manufacturing Europe
Date: December 1-2, 2021
Location: Virtual Conference
FEATURED SPEAKER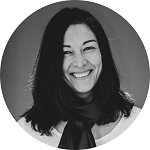 Natasha Van Rutten
Director, Product Development, Catalent Biologics
Session Title: Accelerating Drug Product Tech Transfers
Session Date: Thursday, December 2, 2021
Session Time: 10:30AM GMT
Abstract: The industry continues to see rapid growth within biologics, bringing new and improved medicines to patients. As these biologics progress through the clinic and into the market it's important to understand your products' characteristics and formulation aiding in successful technology transfers and lifecycle management transitions into new presentations. This presentation covers a discussion showing how consistency, planning, and communication are essential elements for a successful biologic drug product technical transfer.