Road to IND: Accelerating Development & Manufacturing of Biologics
Date: June 13, 2023
Time: 9:00 am – 1:30 pm PST
Location: JLABS @ San Diego
3210 Merryfield Row, San Diego, CA 32121
Filing an Investigational New Drug (IND) application is a critical milestone for every company as it is the make-or-break point for the program. Companies need to be well-versed and prepared around essential elements of an IND application including the cell line development, production optimization, analytical assay development and qualification, scale-up to cGMP manufacturing, and quality control and assurance. This seminar is designed to be a valuable resource for those involved in the development of biologic drugs including researchers, drug developers, C-suite executives of biotech companies, and regulatory affairs professionals.
Learn more about:
Optimizing cell line development for high-quality biological products

Characterization and quality control in early drug product development

CMC strategies to balance time, costs, and comparability

Securing funding for early-stage biopharma during pre-IND stages

 
Registration and Networking Breakfast
Ronak Savla, PharmD, PhD, MBA
Director, Strategic Ventures
Catalent Pharma Solutions 
Nick Mourlas, PhD
Regional Head, JLABS San Diego
Johnson & Johnson Innovation 
Shortening the Biologics Clinical Timeline with a Novel Method for Generating Stable, High-Producing Cell Pools and Clones 
Greg Bleck, PhD
VP, Research & Development – Biologics
Catalent Pharma Solutions 
Systematic Approach in Biologics Development and Manufacturing for Speed-to-Clinic 
Wai Lam Ling, PhD
VP, Scientific Advisory, Science & Technology
Catalent Pharma Solutions
Navigating CMC Challenges in Biologic Development 
​Lisa Hughes, PhD
Scientific Director, Drug Product Development & Device
Janssen 
Biopharmaceutical Fundraising
David Crean, PhD, MBA
Managing Partner
Cardiff Advisory LLC
Networking Lunch & Meet the Experts
Featured Speakers
Lisa Hughes, PhD
Scientific Director, Drug Product Development & Device
Janssen
Lisa Hughes is a Scientific Director in Drug Product Development & Device at Janssen. In this role, she leads a team of 40 scientists that deliver on molecular understanding, biophysics, formulation, and stability across various protein modalities from discovery to BLA. With her passion in early development, Lisa drives the discovery and development relationship for early identification of molecules that are commercially viable. She identifies opportunities for speed to IND and phase appropriate development and investment.  In addition, she serves as a CMC leader and has successfully developed multiple assets from discovery to IND. Prior to Janssen, Lisa was a scientist in the Biomaterials Group at Depuy-Synthes focused on osteo-induction, formulation for small and large therapeutics, and controlled release of combination products. Lisa holds a B.S. in Chemistry from Temple University and a Ph.D. in Materials Science and Engineering from the University of Delaware.  She gained further experience in cell-material interactions and metrologies as a post-doctoral fellow in the Biomaterials group at NIST.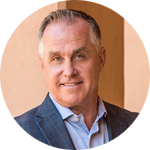 David Crean, PhD, MBA
Managing Partner
Cardiff Advisory LLC
David Crean has over 30 years buy- and sell-side expertise of M&A, partnering and investments within the life sciences and healthcare sectors working within strategic biopharmaceutical companies, private equity, investment banking and venture capital. He serves as Managing Partner for Cardiff Advisory LLC, a boutique mergers & acquisitions FINRA investment banking and strategic advisory firm focused on M&A and partnering collaborations for life sciences and healthcare companies. In parallel to his investment banking activities, David is an emerging fund manager and raising capital from limited partners for Coast BioVentures, a $50 million life sciences fund focused on the Southern California market.  He is also a venture partner for Suncoast Ventures and a limited partner for Mesa Verde Venture Partners, two life sciences venture funds focused on incubator through growth-stage companies.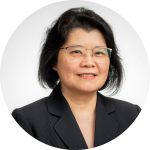 Wai Lam Ling, PhD
Vice President, Scientific Advisory
Catalent
Dr. Ling brings with her more than 25 years of experience in biologics development, including cell and gene therapies, and joined Catalent in 2022 from Rocket Pharma, where she held the role of Head of Manufacturing, Science and Technology. Prior to Rocket, Dr. Ling worked at Merck & Co. (MSD), where she led biologics CMC development and supported regulatory filing. Prior to Merck, she was at Schering-Plough Corp., where she worked on adenoviral gene therapy development and manufacturing prior to transition to biologics. She earned her Bachelor of Science degree in Biochemistry from the University of California, Los Angeles, and her Doctorate degree in Pharmacology from the Rutgers University. Dr. Ling also completed her post-doctoral research fellowship at the Albert Einstein College of Medicine, New York.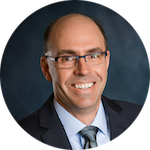 Greg Bleck, PhD
Vice President, Research & Development, Biologics
Catalent
Greg Bleck is Vice President of Research and Development at Catalent with overall responsibility for the development and acquisition of new products and technologies. Dr. Bleck has over 20 years of biopharma R&D experience. He received his BS and Ph.D. from the University of Wisconsin-Madison and performed postdoctoral work at the University of Illinois-Urbana-Champaign working in the areas of gene regulation and expression. At Catalent, Dr. Bleck has transferred his knowledge of gene expression and transgenic systems to the development and continued optimization of expression systems and development of the various proprietary GPEx® processes. Dr. Bleck has published over 60 research papers and authored three book chapters. He has 14 issued patents and 12 patents currently under review. His work at the University of Illinois was recently highlighted in a book about the greatest advances in the first 150 years of innovation at the University.