World Medical Innovation Forum
FEATURED PANELIST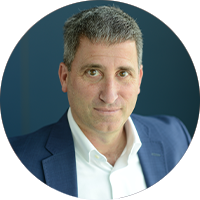 Thomas VanCott, Ph.D.
Vice President and Global Head of Product Development, Cell & Gene Therapy, Catalent
Session Title: GCT Manufacturing | Vector Production | Autologous and Allogeneic | Stem Cells |Supply Chain | Scalability & Management
Session Date: Wednesday, May 19, 2021
Session Time: 4:00PM – 4:45PM ET
Abstract: The modes of GCT manufacturing have the potential of fundamentally reordering long-established roles and pathways. While complexity goes up the distance from discovery to deployment shrinks. With the likelihood of a total market for cell therapies to be over $48 billion by 2027, groups of products are emerging. Stem cell therapies are projected to be $28 billion by 2027 and non-stem cell therapies such as CAR-T are projected be $20 billion by 2027. The manufacturing challenges for these two large buckets are very different. Within the CAR-T realm there are diverging trends of autologous and allogeneic therapies and the demands on manufacturing infrastructure are very different.