Catalent Acquires US Commercial Cell Therapy Facility from Erytech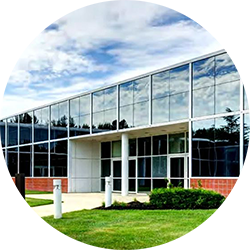 To help support the needs of our customers and the growing demand for cell therapies, Catalent has acquired the Princeton, NJ-based commercial-scale cell therapy development and manufacturing facility from Erytech Pharma. The state-of-the-art facility helps establish a US-based campus to support late-stage and commercial manufacturing for autologous and allogeneic cell therapies.
The approximately 30,000-square-foot facility houses 16 cleanrooms as well as laboratories for analytical, quality control and microbiology testing. Additionally, Catalent has agreed to terms to lease additional buildings on the campus for future expansions.
The Princeton site will become a strategic hub for clinical and commercial-scale manufacturing of cell therapies. The site will work alongside Catalent's existing U.S. cell therapy development facility in Houston, Texas and compliments the European Center of Excellence for cell therapy in Gosselies, Belgium. With its proximity to Catalent's cell and gene therapy facilities in Maryland, the acquisition helps establish a robust and integrated supply chain for viral vectors and plasmid DNA, critical components of gene-enabled cell therapies.
The deal includes an exclusive long-term supply agreement for Catalent to support Erytech's lead candidate, a red blood cell-derived product, which is currently undergoing late-stage development for the treatment of acute lymphoblastic leukemia. Erytech's personnel will transition to Catalent bringing immediate expertise to the site and allow for continuation of site production.
This new US commercial facility will give Catalent a global footprint for complete clinical through commercial manufacturing for autologous and allogeneic cell therapies.