Catalent Has Acquired Delphi Genetics and Launches US Plasmid Site
The acquisition and simultaneous launch of a US plasmid manufacturing site in Rockville, Maryland, establishes global plasmid DNA development and manufacturing capabilities for Catalent.
Catalent has acquired Delphi Genetics, a plasmid DNA cell and gene therapy contract development and manufacturing organization based in Gosselies, Belgium.
The addition of Delphi Genetics' site follows Catalent's optimization of its Rockville location for microbial production with research- and GMP-grade plasmid DNA development and manufacturing up to 50L scale.  The announcement marks a significant milestone for Catalent Cell & Gene Therapy as plasmid DNA is a key component in most gene therapy and gene-enabled cell therapy production processes.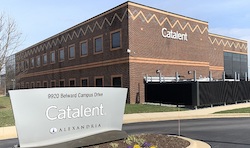 With a core business in plasmid DNA and genetic engineering, Delphi Genetics' services include plasmid DNA development, production and supply for various applications.  Delphi Genetics has developed a fully integrated platform from gene synthesis to large scale plasmid DNA GMP manufacturing, to support viral, and non-viral, gene therapy products development.
Delphi Genetics, known as a "one-stop-shop" for plasmid DNA, has a GMP-certified manufacturing facility in Gosselies, Belgium, with new state-of-the-art GMP manufacturing suites.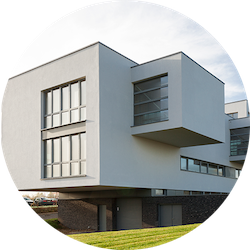 Plasmid DNA CDMO capabilities include:
Plasmid design services
TSE-BSE free process development and optimization
GMP cell banking
Plasmid production in research-, high quality- and GMP-grades
Production scales up to 50L in single-use systems
QC development, validation and GMP testing and QP release
Additionally, Delphi Genetics offers a proprietary STABY® technology, an antibiotic-free selection system for plasmid DNA and protein production in E. coli.
Catalent Cell & Gene Therapy
The Delphi Genetics facility is adjacent to Catalent's cell therapy facilities, creating a premier European center for advanced therapeutics.  Catalent's fully integrated cell and gene offering will allow customers to de-risk and optimize their programs along the entire clinical pipeline.