Catalent Has Acquired Paragon Bioservices
The acquisition will provide expertise and capabilities in one of the most exciting areas of healthcare, while positioning Catalent for even greater long-term growth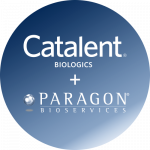 Catalent has acquired Paragon, a leading viral vector development and manufacturing partner in the rapidly expanding gene therapy market.
The strategic investment will expand Catalent's extensive expertise and broad capabilities in protein development, manufacturing and supply with Paragon's comprehensive development, manufacturing and analytical testing for gene therapies and next generation vaccines.
View video below to learn more about the acquisition from Catalent Chair & CEO, John Chiminski:
Paragon has industry leading capabilities and the most extensive expertise in development and manufacturing of adeno-associated virus (AAV) vectors, the predominant delivery vehicles for the majority of gene therapies.
Paragon's Baltimore, MD facility supports a strong pipeline of clinical stage gene therapies. Paragon has also recently opened a state-of-the-art viral vector manufacturing facility nearby to supply clinical and now commercial products to its growing base of customers advancing from development to approval, with additional expansion underway.
Paragon's capabilities include:
Process development, analytical development and process characterization
Drug substance/product manufacturing and fill/finish
Expertise in all AAV production platforms across all clinically-relevant serotypes

Triple Transfection, Baculovirus, and HSV-based expression
Adherent and suspension production systems
Combined, Catalent Biologics will provide even broader 'end-to-end' integrated solutions for biologics, with enhanced ability to help more companies develop better treatments faster and supply them to patients around the world.