GMP Process for High-Quality iPSC Manufacturing and Development of Improved Differentiation Methodologies
Date: Wednesday February 15, 2023
Time: 7:00 AM PST, 10:00 AM EST, 3:00 PM GMT, 4:00 PM CET
Registration: Register Here
Abstract: Numerous protocols have been reported for generating differentiated derivatives of iPSCs. However, for these protocols to be clinically applicable, procedures must be simplified, display a high degree of robustness, be cost-effective, scalable and compatible with GMPs. Furthermore, meaningful assays need to be developed to assess impurities in the product and monitor its potency. 
In this webinar, experts will discuss the evolution of protocols associated with iPSC generation and differentiation. Hence, beyond the iPSC manufacturing workflow, the presentation will also highlight the development of advanced GMP-compatible protocols for converting these cells into several cell types of medical relevance, including retinal pigment epithelium, mesenchymal stem cells, cardiomyocytes and immune (NK) cells. Data will illustrate these new procedures to produce differentiated cells from iPSCs at high efficiency in a GMP-compatible manner without the need for complex cell handling procedures based on rational signaling pathway perturbations.
WHAT WILL YOU LEARN?
Understand the principle of reprogramming and key considerations of iPSC derivation and banking
Define GMP-compliant iPSC manufacturing and improved iPSC differentiation protocols for cell therapy
Describe principles of directed differentiation of iPSCs, highlighting hematopoietic induction towards NK cells as a key example
FEATURED SPEAKERS
Boris Greber
Head of Research & Development, iPSC
Catalent Cell & Gene Therapy
Boris Greber is the Head of R&D, iPSC at Catalent Cell & Gene Therapy in Europe. He joined Catalent as part of the RheinCell Therapeutics acquisition. He previously served as an independent research group leader at the Max Planck Institute for Molecular Biomedicine (Münster, Germany). Boris is internationally recognized with a 15-year track record in basic and applied human iPSC research.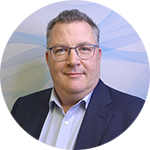 Jan Spanholtz
Head of Research & Development, iPSC
Catalent Cell & Gene Therapy
Jan Spanholtz initiated Glycostem's (Oss, The Netherlands) research in its start-up phase in 2007 and is currently its Chief Scientific Officer. Jan has over 15 years of expertise in research on stem cell biology and immunology at universities and within biotech companies. He is the author of various peer-reviewed research articles and inventor of Glycostem's proprietary technology platform to generate oNKord® from umbilical cord blood stem cells. For Glycostem, he has set up and managed several national and international collaborations and spearheaded the clinical translational efforts of Glycostem's NK-cell product, oNKord®. Jan developed the core IP strategy for Glycostem as inventor of the feeder cell-free NK-cell culture method from cord blood stem cells: a synthetic culture medium for NK-cells. He was also part of several other patent applications in the field of stem cell research.