Catalent Acquires Facility in Oxfordshire to Expand Biologics Capabilities in the UK and Across Europe
On April 6th, Catalent announced the acquisition from Vaccine Manufacturing and Innovation Centre UK Limited (VMIC Ltd.) of a biologics development and manufacturing facility currently under construction near Oxford, U.K.
The new facility is located to the south of Oxford at the world-renowned Harwell Science and Innovation Campus, a leading site in the U.K. for science and technology breakthroughs and home to more than 40 life science companies.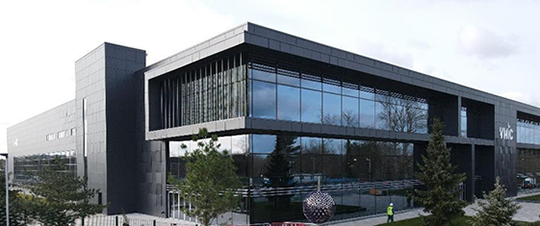 Catalent plans to invest up to $160 million (around £120 million) to complete the building of the facility and equip it with state-of-the-art capabilities for the development and manufacture of biologic therapies and vaccines, including mRNA, proteins and other advanced modalities. It is expected that the new facility will employ more than 400 people and support public and private organizations to develop and manufacture biotherapeutics.
Catalent has a long-standing presence in the U.K., where its workforce already exceeds 1,300 people at its four facilities focused on development and manufacturing of oral dose forms, located in Nottingham, Swindon, Haverhill, and Dartford, in addition to a clinical trial supply site in Bathgate, Scotland.
This acquisition complements recent investments into the Biotherapeutics network. The business recently completed a $30 million project for biopharmaceutical development and drug product manufacturing at its early-stage and small-scale facility in France. The European Biotherapeutics network also includes late-stage/commercial biologics manufacturing in Belgium and Italy.