Antibody-drug Conjugates & Bioconjugates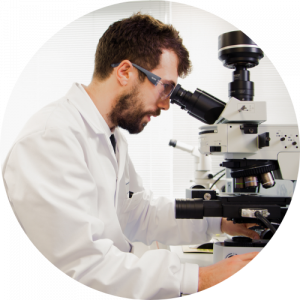 Data generated from SMARTag-designed ADCs to date demonstrate conjugate stability – even with cleavable linkers – to deliver efficacy with improved tolerability and a wider therapeutic window.
NONCLEAVABLE LINKERS
RED-106, a proprietary noncleavable linker with a maytansine payload, is used in a Phase 1 clinical trial (TRPH-222) offering:
Stable payload attachment to mAb
No bystander effect, reducing off-target toxicities
Maintains potency in cells with upregulated P-glycoprotein
Can induce immunogenic cell death in target cells
Improved tolerability and efficacy as compared to conventional maytansine linkers (e.g., Kadcyla®)

TANDEM-CLEAVAGE LINKERS
Traditional cleavable linkers require one "key" for payload release and can lead to release during circulation, while SMARTag® tandem-cleavage linkers require two "keys" for payload release where tumor cells have both keys. This offers superior stability and reduced toxicity in vivo.